The house up the street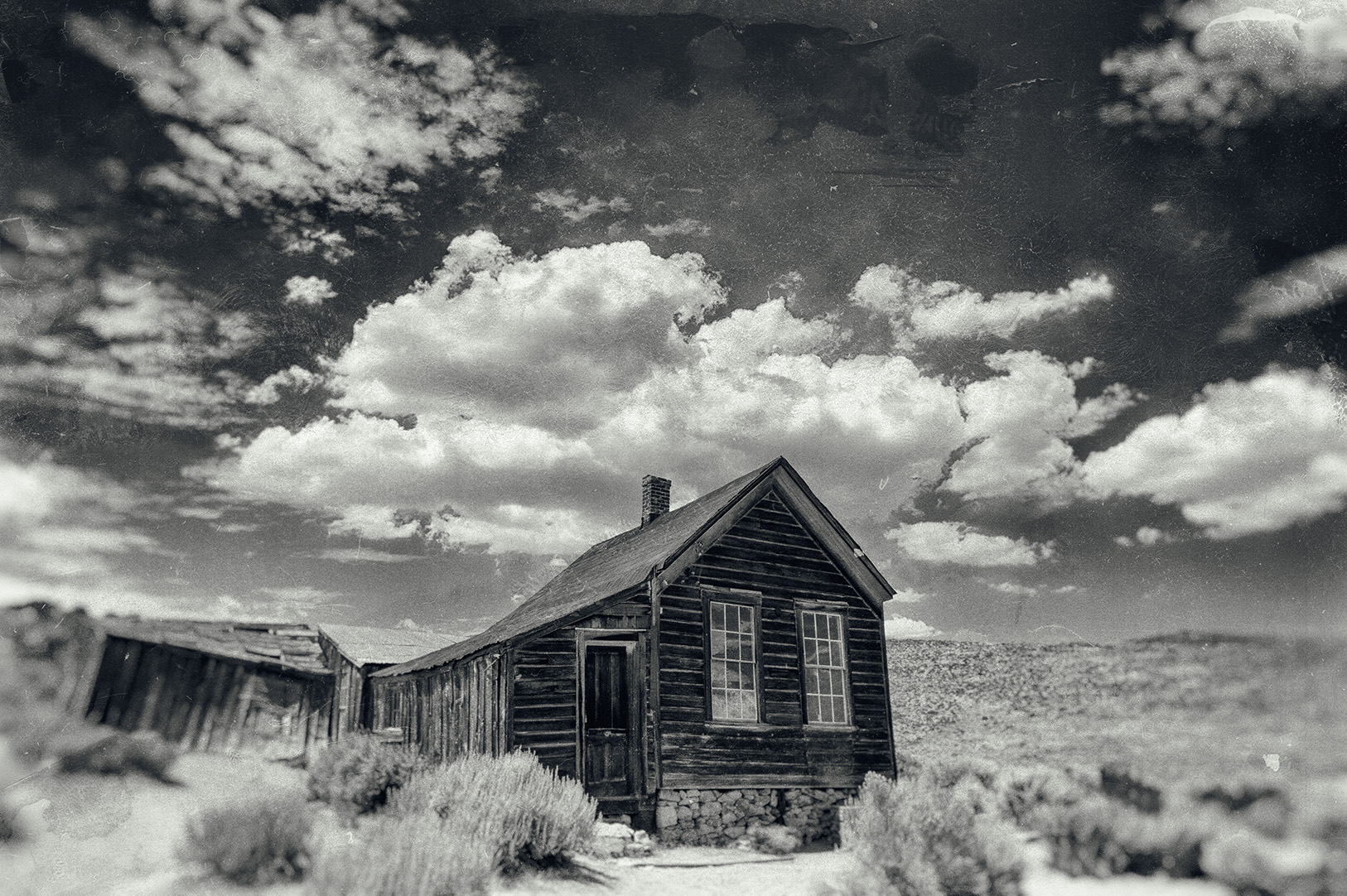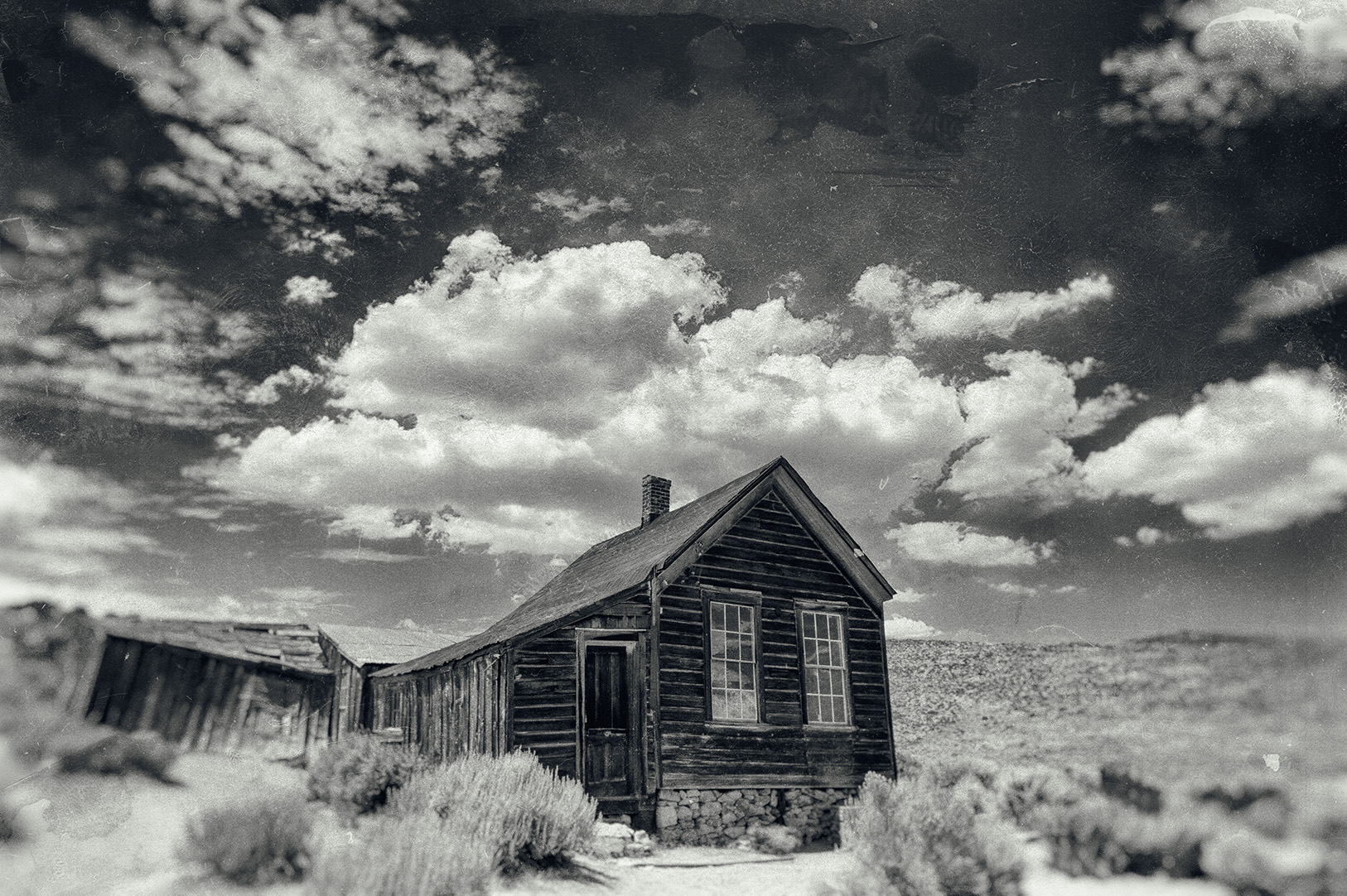 The house up the street
A house in the ghost town of Bode, California stands against the stark sky.
This print takes full advantage of the metallic medium; I processed it using it digitized "wet plate" method, then printed it using a metallic background, rather than white (which is what most of my prints use).
The result is a truly unique piece of art!